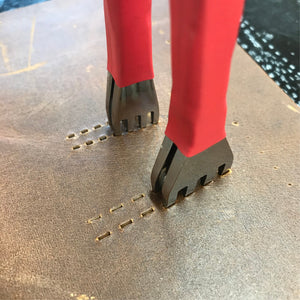 Double Row Chisel 3mm
Double Row Stitching Chisels, perfectly punch parallel lines for hand-stitching. Prongs are 3mm wide with a 3mm gap in-between and a 5mm gap between rows. Leather craft tools, custom made for Cape Leather Training. 
Lead time:  Maximum 7 days from order to dispatch, because good quality, handcrafted tools take a little more time.